Truth Music Group, Ent Recording Artist Julien.
It doesn't cost a thing to think BIG" was a quote Julien heard a lot from his father growing up. It was sentiments like this that inspired Julien to become the person and singer/songwriter that he has developed into. He established early on a belief that he could become anything he set his mind to if he worked hard to accomplish it. Julien was born and raised in Nassau, Bahamas, the small island paradise in the Atlantic Ocean.

Growing up there offered Julien exposure to both a cosmopolitan way of life combined with what is known as traditional island living. Growing up Julien was captivated by many genres of music. The degree of his ambition to become a musician, however, was not always fully understood. As the son of a policeman and schoolteacher it was often difficult for anyone, even his parents, to understand his compulsion to do music.

"Every time you walked past or heard Julien in the distance he was singing," his mother says. "I couldn't understand it, Julien absolutely HAS to sing!" By the age of 11, Julien was actually selling his own lunch to buy CDs. His favorite artists included Boyz II Men, Brian McKnight, Joe, Bob Marley, and Ronnie Butler. Not only did he listen to these musicians, he dissected their lyrics and started fashioning his own writing style. At 12, Julien joined a singing group at his church, and so began his development as an artist. The group became immensely popular around the island and performed as an opening act for local shows and visiting entertainers.

Coincidentally, the first major act he opened for was Boyz II Men and was also the first album he ever bought. This led to opening for the likes of Sean Paul, Brian McKnight, Destiny's Child, Joe, Mariah Carey and Babyface. Julien was equally as popular on the basketball court, a past time he shared with his father and older brother. "Julien would walk to my studio from the basketball court, get into the vocal booth, and blow us away with his expressive silky vocals," Gregg White, President of Sounds of Nassau Records, remembers.

When an opportunity arose for Julien to travel to Oklahoma on a basketball scholarship, instead he opted to pursue his first love, singing. Julien worked for two years after school and devoted every penny to his music. He assembled a makeshift studio in his room consisting of a G5, two Mackies, a Motif keyboard and a second hand microphone. There he burned the midnight oil developing his writing and vocal techniques. Julien saved the rest of his money to travel and record in professional studios.

His relentless determination became evident. His daring ambition has opened many doors for him. Julien was introduced to Dominic McFadden (son Gene McFadden) and his partner Phillip "Phoe Notes" in early 2009. Together, they produced Julien's hit single "Believe". It is the first single from this collaboration — a tender ballad that warms the heart and tells people that great things are in store for themselves if they just "Believe".

On the surface Julien seems like a very well crafted R&B artist. He has a smooth vocal delivery similar to a young Curtis Mayfield. Underneath is a singer/songwriter that defies simple classification. His lyrics come from a deep pool of insight. He sees things in a different manner than most young men his age. Thus, his lyrical content takes the simplest subject matter and infuses it with love, wit, wisdom and an uplifting, inspirational feeling. Through it all, his island pedigree is very apparent.

The more you listen to Julien, the more he will captivate you.
Featured Video: Julien – "Believe"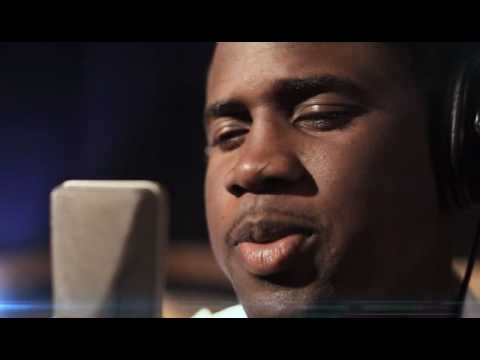 Julien Twitter Feed:
---
---
8 Comments to "Julien"
Leave a Text, Webcam or Audio Comment Below
| | | | | | | |
| --- | --- | --- | --- | --- | --- | --- |
| LOGIN to leave a Verified Comment using your account with: | | | | | | |